The larimar and amber pieces that we create go through a process which consists of hard work, dedication, experience and time.
Our Larimar and Amber workshop is complemented by a team of 2 designers and 12 craftsmans, who are committed to great quality results.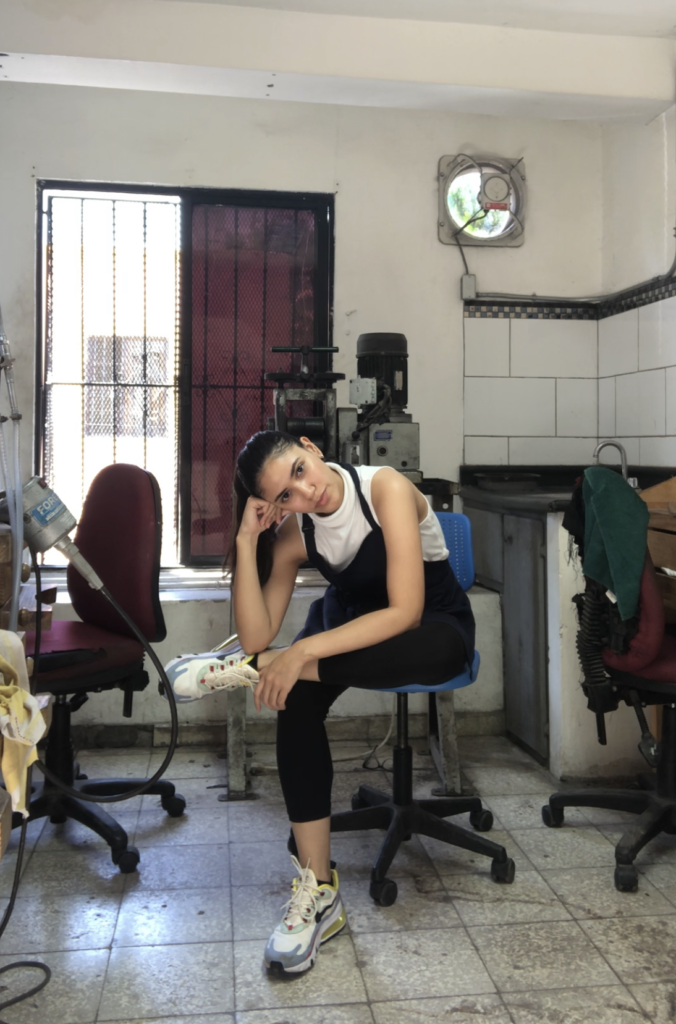 This is my childhood bedroom where my dreams continue to be fulfilled… A little messy, yes, but that is the outcome of working hard.
-JOARLA CARIDAD
Jewelry Designer For Larimar Factory
The Design of our larimar pieces
Each larimar piece that we create has an inspirational and creative process. For the creation of our pieces, first the designers begin with an inspiration to arrive at the design of the finished larimar jewel, if we are working on a personalized larimar piece or a specific design so we do create our customer ideas with a sketch of the larimar piece, where then we propose types of materials and versions on the design.
Our first generation of Caridad's family started on creating their pieces by taking advantage of what every rough larimar piece that comes directly to the mine to our workshop can be, THEN we combine with a variety of metals such as White gold, yellow gold and silver.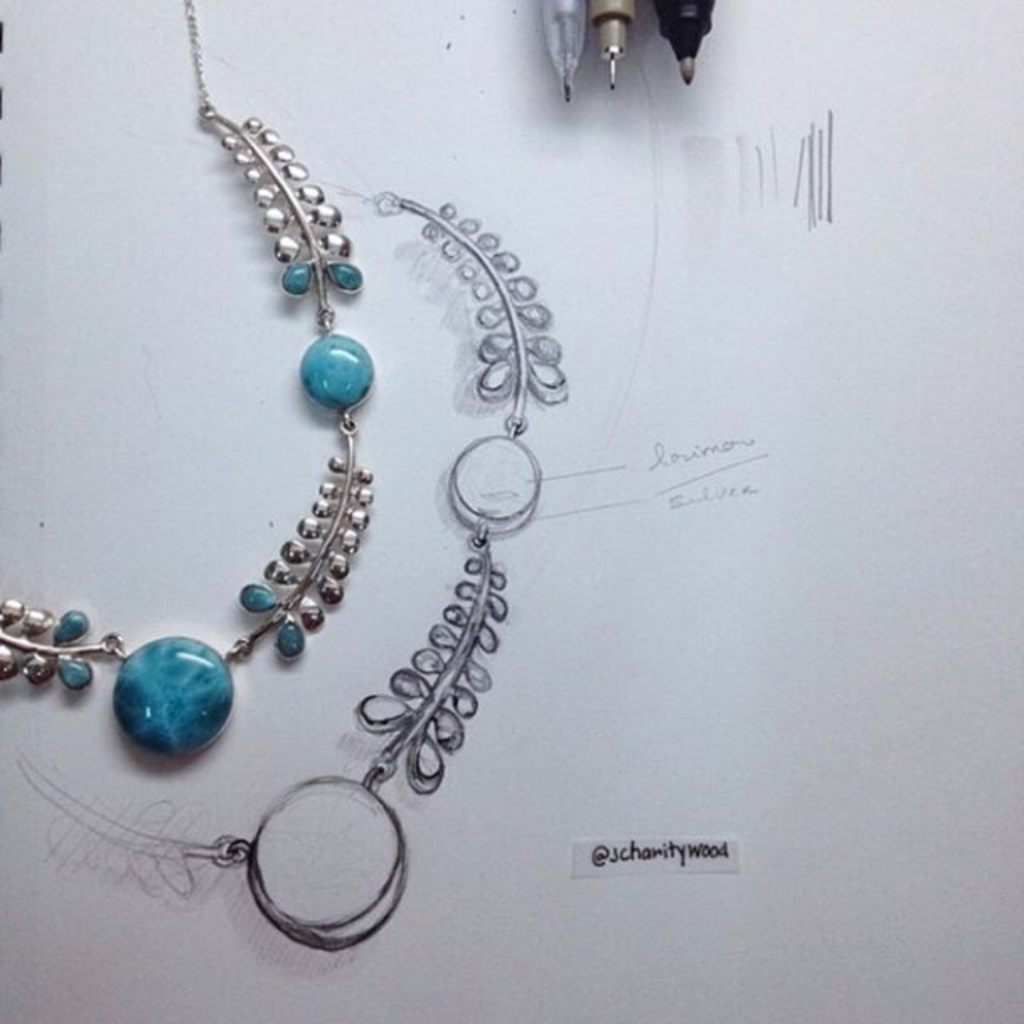 Now here is an Small video of what we do to create most of our larimar pieces in CASA TALLER AMBASA in Santo Domingo, one of the oldest larimar and amber jewelry workshops in the city.
THE MAKING OF A LARIMAR JEWELRY PIECE
FIRST process of our larimar jewelry piece is the melting of the silver
First a type of larimar piece is created as if it were the first version as an example of the main form, we get the silver bars or grains and heated in a melting crucible until it glows a dull cherry red colour and then it is going into a several bars mold depends on the design.
SECOND, The Lamination of the silver, this is done so that our metal for our larimar jewelry is uniform and laminated.
THIRD, The cuts, here we use tools like the segueta and several types of drills to continue with the perforations of our larimar design in the silver, the cuts also vary by design.
FOURTH, The polishing, this process uses a motor and a kind of ser for the polishing of our larimar jewel, also exists the polishing which is a type of manual polishing used by a tool called burnisher.
FIFTH the washing and drying of our larimar piece.
FINALLY, your larimar piece is ready to display and will be ready to ship perfectly and carefully wrap from our larimar and amber shop in the old city of Santo Domingo, Dominican Republic.
Thanks to our great team, today we are able to fulfill our dream of being able to share with you a small larimar piece of our country Dominican Republic and support our artisans as you may call it craftsman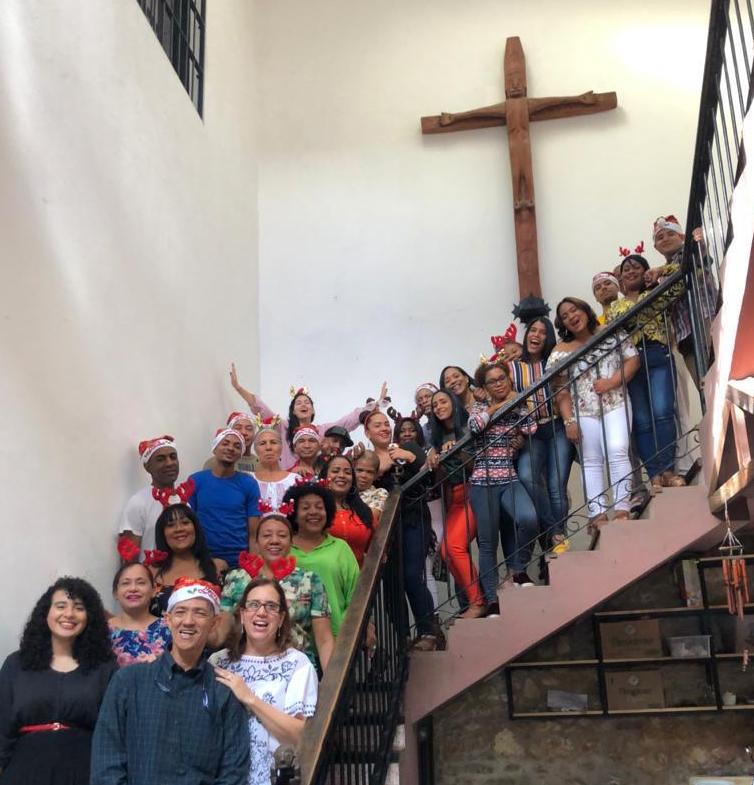 Wishing you all the best vibes from the surface!